Physical Education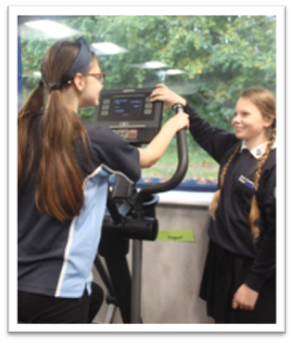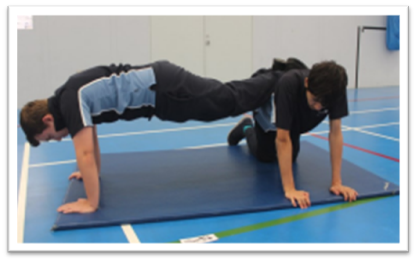 We offer a challenging and diverse curriculum which covers the requirements of the National Curriculum and offers opportunities for students to gain knowledge and cultural capital they need to succeed in life.
Thanks to the facilities and our staff's expertise and experience, our extensive 'offer' is similar to that of mainstream PE departments. Students engage in a wide range of sports and physical activities which inspire them to lead healthy, active lives after they leave Dove House.
Curricular and extra-curricular activities offer students the opportunities to develop their social, communication and independence skills, resulting in them being confident, resilient and independent young people who are prepared for adulthood. Enhances cultural capital opportunities – residentials, visits, fixtures etc, Gateway Access to Sport project, links with community partners and facilities etc.
Pupils have 4.5 hours core PE lessons each fortnight which cover the following activities:
Invasion games – basketball, hockey, football and tag rugby.
Net games – volleyball, tennis and badminton.
Striking and fielding games – rounders and cricket.
Athletics and cross-country.
Gymnastics and trampolining.
Health Related Fitness
Key Stage 3 and Key Stage 4
In addition to core PE, pupils in Key Stage 3 pupils also receive additional Personal Challenge, Fitness for Life, Swimming and Mountain Biking sessions each week:
The Personal Challenge programme develops social interaction and positive communication skills through participation in problem solving and team building challenges. Pupils in Year 11 also benefit from additional off site Personal Challenge sessions which inlude adventurous activities and those which develop skills for adulthood and provide cultural capital opportunities
Fitness for Life lessons teach pupils how to live fit and healthy lives. Pupils gain knowledge about anatomy and physiology. They also learn how to use a fitness gym safely, independently and effectively.
Swimming and mountain biking lessons assist pupils to develop and enhance these key life skills.
Key Stage 4 PE Qualification
Key Stage 4 pupils are also offered the opportunity to choose to study a PE qualification, 4.5 hours per fortnight.
We are currently offering a Gateway Level 1 Certificate in Skills for Sport and Active Leisure. This qualification aims to support pupils' personal development through acquiring skills and knowledge in sport, exercise and fitness. The qualification also allows learners to gain personal transferable skills that can be applied to the workplace or further study.